PROFHILO: a Bio-Remodeling Skinbooster treatment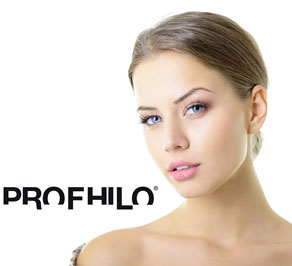 PROFHILO is an innovative Swiss treatment, composed of a hybrid hyaluronic acid of the latest generation. Unlike other hyaluronic acids on the market, the combination of high and low molecular weight hyaluronic acids is thermally stabilized and cross-linked. Thus no chemical agent composes PROFHILO which is therefore 100% natural. PROFHILO has been awarded in England and Italy for the anti-aging treatment awarded at the Aesthetic Awards.
This bi-phasic hyaluronic acid brings both hydration and a tightening effect to the skin. For this, two types of hyaluronic acid molecules are associated. One provides hydration and the other provides skin tension.
The PROFHILO treatment with NAHYCO technology is effective on the three skin parameters of cell renewal. Indeed, PROFHILO:
moisturizes the epidermis,
nourishes the dermis, where wrinkles appear,
regenerates fat cells that tend to shrink over time.
The PROFHILO treatment, by providing hydration and a tightening effect, provides a global solution for skin lacking tone. This skin-booster effect reduces wrinkles, moisturizes and redensifies the skin in a natural way. PROFHILO is not a volumizing treatment and therefore does not cause any change in the appearance of the face.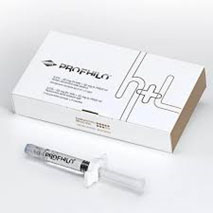 Skinbooster treatment protocol by PROFHILO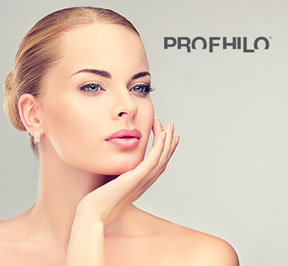 PROFHILO® is a fast and effective treatment. Indeed, 5 injection points per side are enough to cover the entire face. Two sessions at 30 days are recommended. PROFHILO has a durability of effect of 6 and 10 months.
Les indications pour le traitement Skinbooster PROFHILO® sont :
The indications for the Skinbooster PROFHILO® treatment are:
Laxity of the face, neck, décolleté, arms and hands
Lack of tone and hydration
The course of the Skinbooster PROFHILO session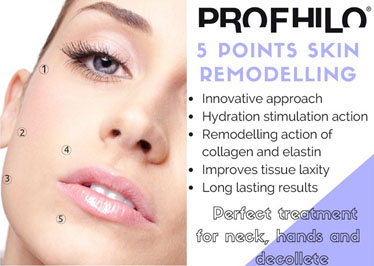 The injection points are determined using the BAP (Bio Aesthetic Point) technique, then PROFHILO is injected as a bolus into the deep dermis in order to provide the hydration and skin-booster effect to the three skin layers: epidermis, dermis and hypodermis.
Thus, the results are natural, bringing a boost of radiance to the face, neck, décolleté of the hands and the inner face of the arms.
Following the PROFHILO treatment protocol, the skin is plumped, smoothed, nourished and repaired in depth.